5 Reasons you should study online
January 22, 2019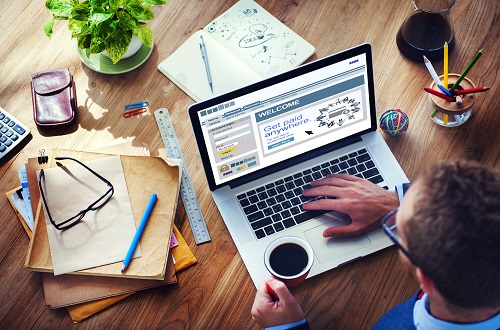 We have talked before about some of the advantages of pursuing an online degree. If those advantages didn't convince you before, here are some of the reasons why you should study online if that is the way that it is available for you:
Location is not a problem
As long as you have a stable internet connection, the big advantage of studying online is that you can access your classes and your school work wherever you are, however you want. From the comfort of your home or from your favorite coffee shop or any other place you like, online classes gives you the flexibility to learn your own way.
High amounts of flexibility
Sometimes, you have to be working to sustain yourself or your family. At the same time, you want to be able to grow as a professional and gain some credentials. The beauty of online degrees is that you can do both. You can still get an education without sacrificing your personal situation that sustains you. Whether you do your course work before or after your job, the flexibility afforded by online courses gives you the freedom to pick how you do it.
Wide degree options
There was a time when many institutions would offer a very limited array of degrees online in order to force students to study locally at their place. With the growth of the internet and the importance of reaching people everywhere, we have reached a point where many institutions offer such a wide variety of degree options, you are bound to find a degree of your choosing that fits your personal vocation.
Easier Admission Process Some institutions are gated behind specific requirements in order for a student to be admitted, like cumulative GPA and specific scores in standardized tests like the TOEFL. the SAT or ACT (as seen in many American universities). One of the great things about pursuing an online degree is that for some institutions, those admission requirements are minimized significantly so that people over an expected age or without prior education can have a chance to receive an education online. However, some universities don't offer degrees to people without prior education but instead offer credits so people can transfer towards a degree.
Great support during your studies
If someone is scared that an online degree means that they have to fulfill it on their own, know that most online degrees come with guaranteed help and support from many assigned instructors that will help students regardless of where they are. An online student is treated just as equally as the one that attends the institution, and they will make sure you succeed finishing your online degree. For more on the information about the online courses of ASPIRE Business School,
click here.
.